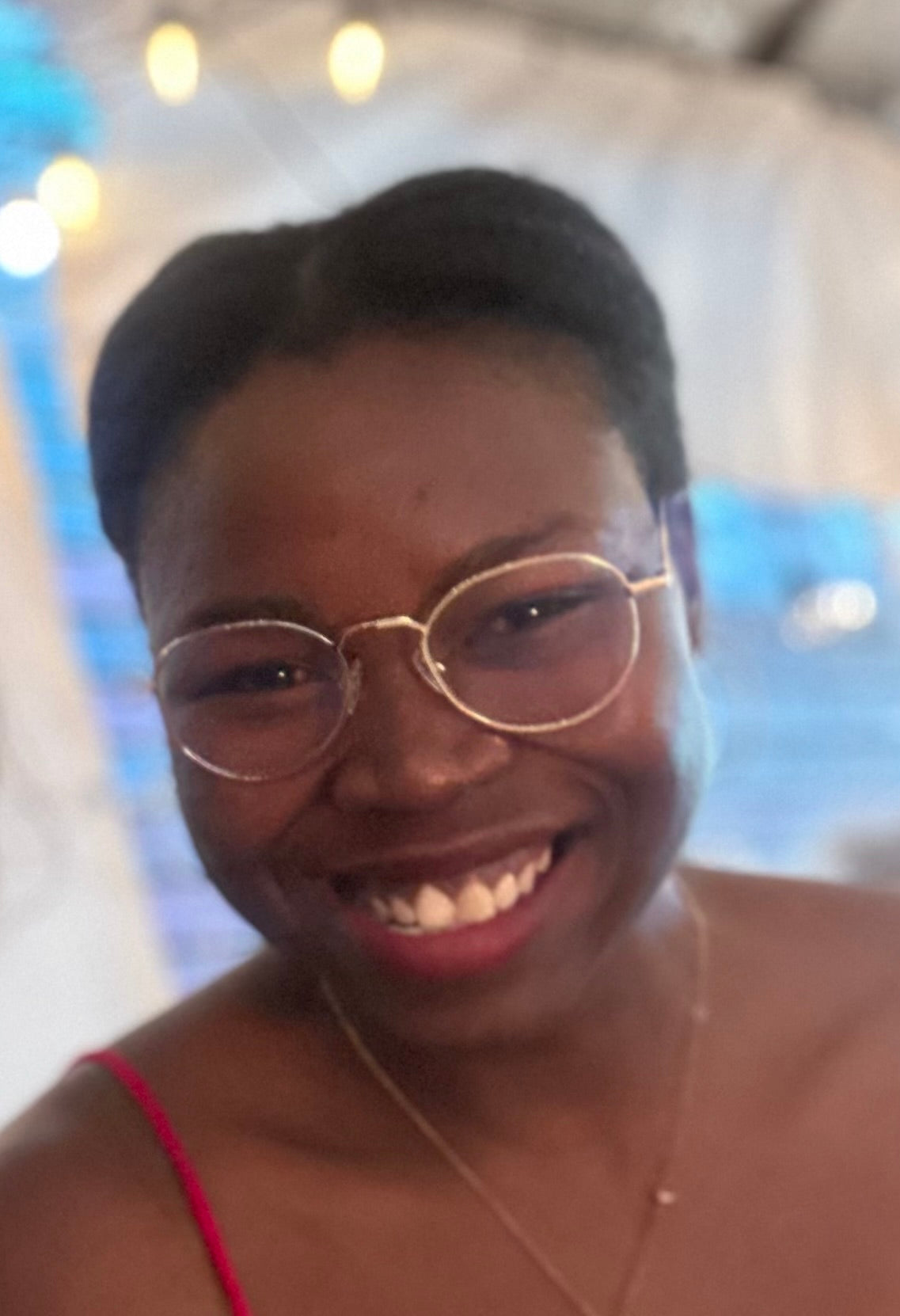 About Sarah
Sarah Kayode is a visual artist born in Lagos, Nigeria, known for original drawings, paintings and murals of vintage objects and modern-day subjects. 
Sarah received a Bachelor's degree in Biology from Fisk University and has taken a hiatus from the world of science to pursue her passion for creating art.  Since making this decision, she has been exhibiting her work locally.  
Sarah is interested in expressive work exploring mood, emotion and the human condition.  She is also delighted by and is influenced by realism, impressionism, pop art and fashion.  Her child-like curiosity and introspection enable her to have a unique perspective when examining the subjects of home, healing, belonging and identity. 
She works out of her studio in Buffalo Grove, Illinois and is currently developing a new body of work, to be released in 2024, based on trauma, pain, grief, healing and more.  
MY PORTFOLIO
Through my use of pens, pencils, oils, and found objects my audience has an opportunity to discover their personal truths, uncover limiting beliefs, recover their sense of belonging and share in the human experience.  For example, one multi-medium piece uses mirrors to provide the viewer an immersive experience by enabling them to see themselves in my work.  
My art is both realistic and impressionistic.  Color is used in some pieces to create whimsy and evoke joy.  Black and white drawings of everyday vintage pieces may create nostalgic feelings, a longing for simpler days or memories of a loved one.  Portraits freeze moments in time and provide fresh perspective on the past and present.  Regardless of the medium, technique or subject, my aim is always to invite introspection, challenge complacency and encourage healing.  
In the beginning of my career, my work was rooted in what I saw, just as impressionism is rooted in realism.  Through my creative process, I began to see more. Today, as I grow personally and professionally, I perceive the world differently and have a deeper understanding.  Art is the language I use to write my personal invitation to others… 
Dear Friend, 
Come as you are.  Stay awhile.  Be curious.  Be courageous.  Rediscover yourself.  Be inspired to tell your own story. 
~ Sarah Kayode